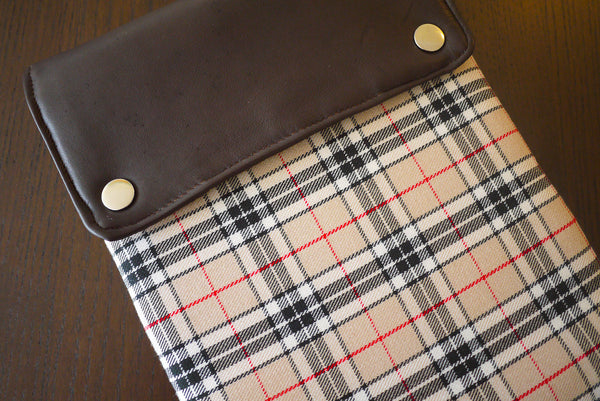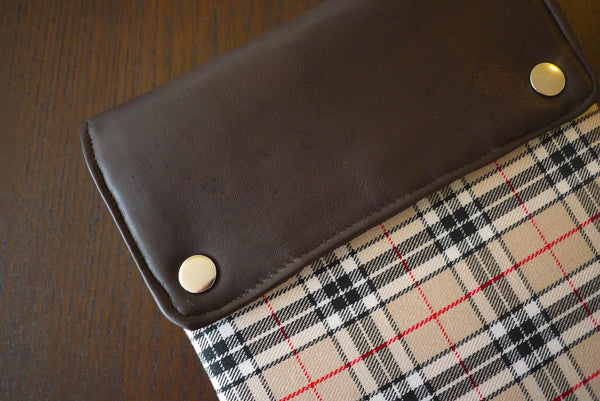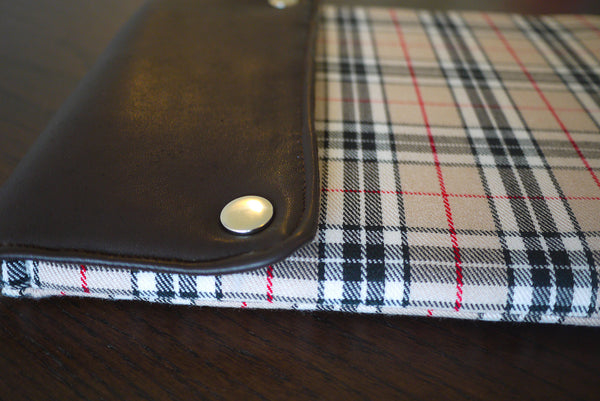 MacBook - Skye + Leather
Our product
-------------------
The Isle of Skye is a Scottish island.
Inlets, bays and islands create a complex lacework pattern with the sea. Tiny villages and historic keeps are familiar and fascinating. A place where time means nothin, and beneath every footstep lies 500 millions years of history.
*Hand-made crafted with 100% cotton cloth, leather, foam and elegant lining
*Snap closures in the flap for extra security. Keep your MacBook safe!.
*The brown flap of the sleeve is made from hand finished vegetable tanned leather from Italy
Measures
-------------------
This sleeve is avaliable for:
- New MacBook 12"
- MacBook Pro 13" Retina Display
- MacBook Pro 15" Retina Display
- MacBook 13"
- MacBook 15"
- MacBook Air 13"
- MacBook Air 11"
- MacBook Pro 13"
- MacBook Pro 15"
- MacBook Unibody 13"
- and all MacBook models.
Please, indicate your model in the order and let me know if you have a hard case on your device so I can make some adjustements, thanks!
Custom made sleeves
-------------------------------
You don't have a MacBook? You own a laptop with different dimensions. Please feel free to contact me. Send me your model and i'll check what is possible.
Little Details
-------------------
*All our sleeves are 100% handmade by us.
*We send the sleeve gift-wrapped.
*The objects of decoration in the photograph is not included with the case
Shipping time
------------------
To Iceland 2-3 days
To Europe 7-10 days
To Outside Europe 15-20 days